Welcome to Friendship Quilters of San Diego Guild.  The purpose of our guild is to educate the community and promote interest in all forms of quilting.  We are nonprofit and dedicated to good will among quilters.  We have fun, inspiring, and educational meetings.  Come to a meeting and meet new friends.  Check out our calendar for upcoming speakers, workshops and events.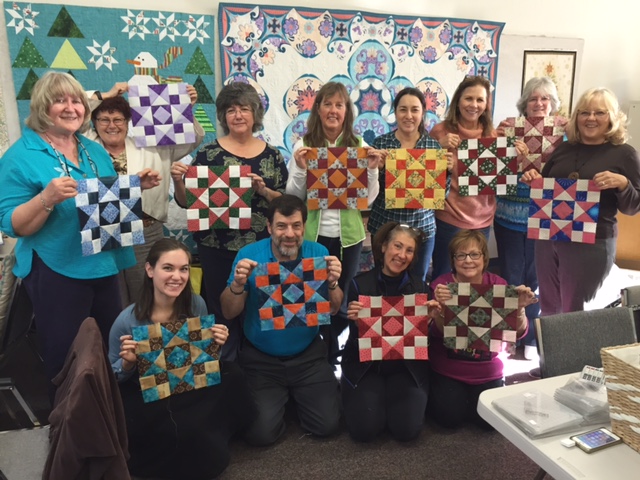 Enjoy a slideshow of our recent workshops!
General Meetings:  Our meetings are monthly on Second Mondays (no meetings in July or August).  At 6:30pm doors open for social time and meetings start promptly at 7:00pm.
Location:  Meetings are held at Garden Road Elementary School, 14614 Garden Road, Poway, CA 92064 in the Multi-Purpose Room.
Membership Fee:  $35 annually (June 1 – May 31)  Click here for        MEMBERSHIP_APPLICATION
Guest Fee:  $5 per meeting except for March when it is free to all